Nu Skin Enterprises Philippines, with offices at 15th Floor Octagon Building, San Miguel Avenue, Pasig City continues it's annual tradition of giving cheers and laughter to the children of the Child Health in Life and Development Foundation (CHILD).
The CHILD foundation is composed of children who are born with life-threatening congenital heart diseases and are under the care of the Philippine General Hospital's Pediatric Cardiology Department. The employees and independent distributors of Nu Skin Philippines work hard to generate funds for the operations of these children.
For Christmas this year, Nu Skin Enterprises brought the children to the Museo Pambata, the first children's discovery museum in the Philippines located in Roxas Boulevard, Metro Manila. It's actually a great venue for entertaining these children, as most of them are in delicate heart condition, and they can't be stressed or too exhausted.
After all the fun and entertainment, Nu Skin Enterprises gave the most valuable gift of all to the children, a donation of more Two Million, Six Hundred Fifty-Thousand Pesos (2,650,000.00) for the completion of 75 heart operations for the year and for the purchase of expensive infusion-pumps, crucial for post-operative care of the patients. What a great gift ... literally, gift of life!
Arlene Asidao, Nu Skin Philippines' Sr. Manager for Sales and Marketing and Rose Castillon, Manager for Marketing turned-over the awesome donation to the PGH doctors, headed by the hardworking Dr. Pia Malanyaon of CHILD Foundation Don't you just appreciate these doctors who work as public servants? They can get lucrative pay anywhere else, but they chose to stay with institutions like PGH, where the are most needed by our less privileged kababayans.

Kudos also goes to private institutions and individuals who make "helping" as part of their Corporate Social Responsibility. It's the biggest testament to any company's mission statement.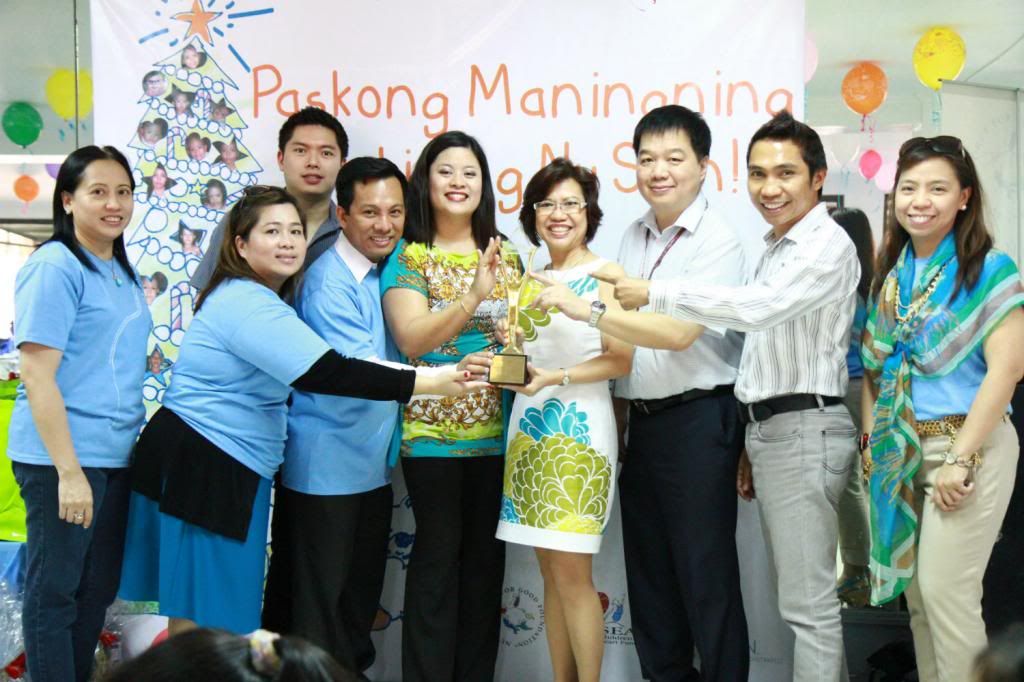 If you want to be a part of Nu Skin's initiative for with the children of C

HILD Foundation

, just call Nu Skin Enterprises Philippines with telephone numbers 632-8-NUSKIN (868-7546). You may drop by their office at 15th floor Octagon Building, San Miguel Avenue, Pasig City, Philippines.